COFFEE?
Coffee has nothing to do with this site and we're joking about you
being the 100,000TH Visitor but it worked because you are here!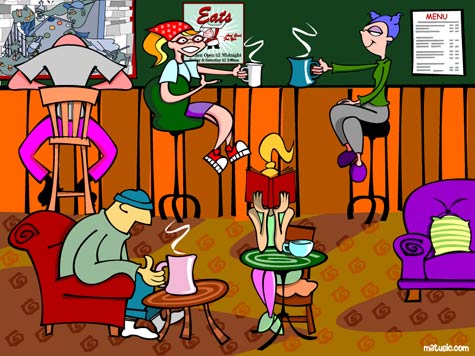 Rather you drink coffee or
not is not the point.....

Coffee has nothing to do with this site and we're joking about the $25,000.00 prize. However, If you are a recovering Alcoholic, you have come to the right place. It is our hope that you get sober here at ABC or any other AA Group. Rarely have we seen a person fail who has thoroughly followed our path. Remember to keep it simple!


How To Chair Meetings?
Be Prepared - Have a Topic - Go Exactly by the Format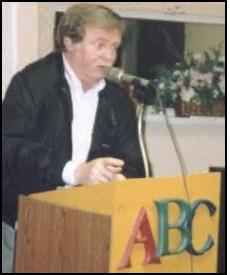 Although AA has no rules and we ought never be organized, common sense should prevail. That is if the person who is chairing has common sense. Here are a few tips that I have leaned from various workshops and from experience over the years that may help you. First, the Chairman's job is to chair, NOT share. Remember to get self out of the way. A chairman should never share unless there is time left. Never open up the meeting and say, "the floors open" this usually comes from either a 90 day wonder without a sponsor or a drug addict masquerading as an alcoholic and don't want to go by the AA format. People, especially the new comers can be shy, afraid and too timid to talk. The chairman should always call on the person to talk. The person who suites up and shows up on time should be allowed to talk before the ones who come in late and don't even know what the topic is. The chairman should always have a topic picked out. But if someone ask for another topic first, that one should be the one. A chairman should maintain order and always stand up for the traditions and enforce the group consciences because he speaks for the group and it is the will of the group and not the chairman personal preference. I have seen meetings hogged by a few individuals where the majority didn't get the opportunity to talk. Then I have seen meetings whereas many as 30 got to share. And it's all got to do with how one chairs. Personalities and favoritism should never be displayed by a chairman.
--Bobby S.
Why You Don't Close an Open Meeting?
The following is taken from AA Literature and is not personal opinion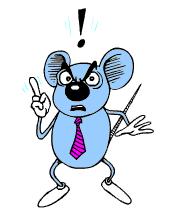 An open meeting of A.A. is a group meeting that any member of the community, alcoholic or nonalcoholic, be it chancellors, college students, clergy, etc., may attend. Sobriety birthdays are a good example of an open meeting. The only obligation is that of not disclosing the names of AA members. A typical open meeting will usually have a "Chairman" and other speakers as opposed to discussion. The Chairman opens and closes the meeting and introduces each speaker. With rare exceptions, the speakers at an open meeting are AA members. Each, in turn, may review some individual drinking experiences that led to joining AA. The speaker may also give his or her interpretation of the recovery program and suggest what sobriety has meant personally. All views expressed are purely personal, since all members of AA speak only for themselves. For these reasons, an open meeting should never be closed or have an exclusive "New Comers" meeting. It would break traditions by exposing the group and the new comer to the entire community. Remember that anonymity is the spiritual foundation of AA. If the group membership and attendance is over 20, it is recommended that certain Individuals with quality soberly greet the new comer and explain what is going on or perhaps if space is available, a few can share with the new comer or Invite him back to the next closed meeting. The new comer will lean by observing more than by direction.
Most open meetings conclude with a social period during which "Pot Luck" and Birthday Cakes are served.

The purpose of the closed meeting is to give members an opportunity to discuss particular phases of their alcoholic problem that can be understood best only by other alcoholics. These meetings are usually conducted with maximum informality, and all members are encouraged to participate in the discussions. The closed meetings are of particular value to the newcomer, since they provide an opportunity to ask questions that may trouble a beginner, and to get the benefit of "older" members' experience with the recovery program.

*Source (44 Questions, Alcoholics Anonymous World Services, Inc.)
Get Help Before
It's Too Late...
Got Guilt?
Take off the Mask
Come to AA...

Meanwhile enjoy a cup of coffee
Real or Styrofoam cup? Styrofoam cups are preferred because of
sanitation purposes, (Roaches, Bug Shit, Colds, Aids, etc).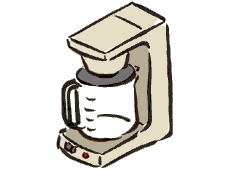 I tried drinking myself to death but I realized
that it would take a life time. -Bobby S.
ABC Recommended Recovery Websites:

If you are a real Alcoholic in recovery and would like to contribute articles to this site
please write us. ABC is listed in the Memphis Area and National AA recovery sites and
viewed by many people. Only first name and last Initials will be posted. Photo optional
Send all Inquiries, JPEGs, BMPs, Articles, Questions, Answers
Suggestions and Comments to: ABCjimk@bigriver.net
Because we do care...
If viewing this site didn't ring a bell with you (no pun intended) & you are still confused & feel
you are equally duel addicted, ABC recommends you visit DA (Dual Recovery Anonymous),
their meetings are open to individuals who are addicted to any two or more substances. If you
have other drug addictions please visit the approiate links to NA (Narcotics Anonymous) or CA
(Cocain Anonymous). *Public service links provided by ABC because we do care about others.