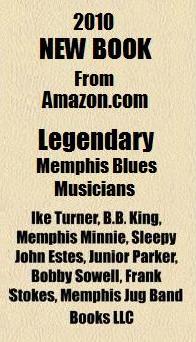 After receiving many years of listning pleasure from Bobby Sowell, I decided to show my appreciation and honor him with a Fan Page deciated to Bobby and his music from a long time fan.Jim Kail
Brief Bio...
Bobby Sowell was born July 8, 1947 in Memphis, Tennessee, an American musician, pianist and composer. He spent much of his early years playing rockabilly piano in the late 50's, playing organ in rock n roll bands in the 60's and playing piano in numerous country music bands in the 70's, 80's and 90's, a Mid-South Fair Winner in 1966. Bobby was inducted into the Rockabilly Hall of Fame in 2002. He is included in a book, History of Memphis Bands, 1960-75 by Ron Hall and in a new 2010 book from Amazon.com Memphis Blues Musicians. In 1994, he went out on his own as a solo artist. As a pianist and composer, Bobby has recorded 8 CDs, crossing just about all genres of music, from jazz, pop, rock n roll, honky tonk and blues to country music, gospel and easy listening.

The following Memphis musicians were all part of bands with Bobby during the 60's, 70's, 80's or 90's:
Barry Sowell (Amazing Rhythm Aces),
Bobby Whitlock (Eric Clapton),
Bill Humble (Elvis Presley),
Danny Fitzgerald (Johnny Rodriguez),
David Miller (Castels/Bill Black),
Eddie Slusser (Jerry Lee Lewis),
Fred Prouty, (Charlie Rich),
Glenn Childress (Lonestar),
Jack Holder (Black Oak Arkansas),
James Gammell (Eddie Bond),
Robert Johnson (The Rolling Stones),
Ronnie Scaife (Shylo/Neil Diamond),
Roy Yeager,(Lobo/Atlanta Rhythm Section/Ronnie Milsap).

Discography...
Natural High (1996)
Country Gold Tribute (1999)
Rags To Withes (2001)
Hymns Of Praise (2003)
Christmas Classics (2005)
Piano Moods (2006)
Raining Down Blues (2006)
Rocking Bobby Lee (2006)
Country Routes (2007)
Blues and Greens (2008)



Favorite CD:Country Routes
Favorite Song: Take Me Back There